Flawless Finish with Porcelain dental veneers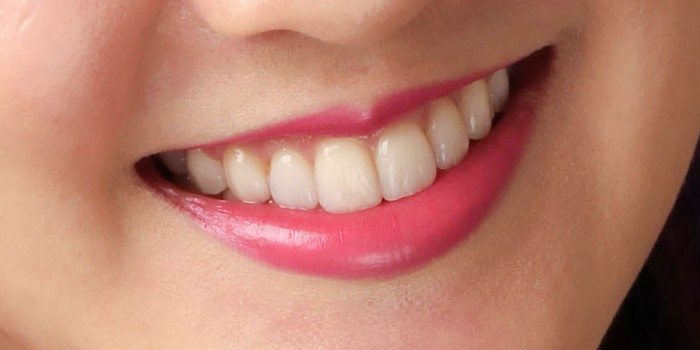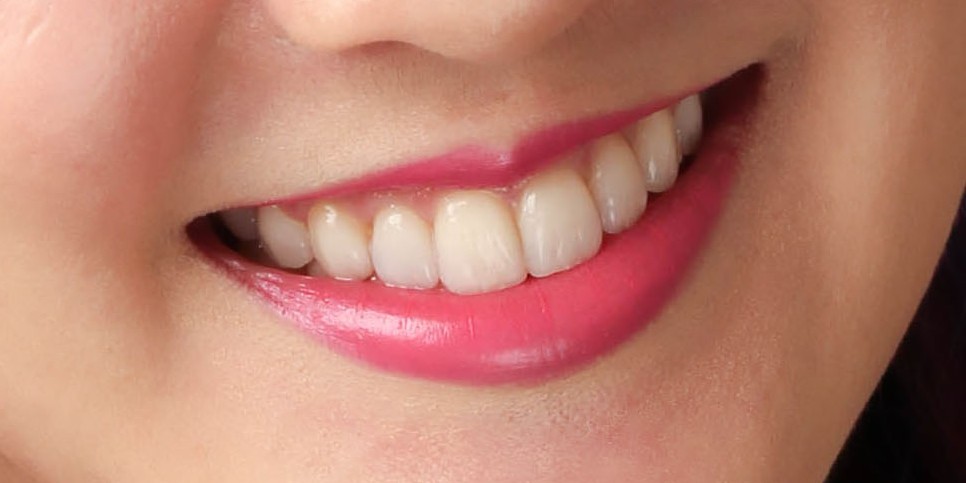 Braces, aligners, and teeth whitening can all do wonders for your smile. But if instant perfection is what you seek, look no further than the miracle of dental veneers.
While there are cosmetic dental procedures that can help you achieve at least one of these attributes, only one can target every aspect and give you a perfect smile instantly – veneers.
Veneers can transform even the worst set of teeth into a work of art. Responsible for the megawatt smiles of countless Hollywood celebrities.
What are Veneers?
Veneers are wafer-thin laminates of tooth-coloured porcelain that are bonded to the front surface of teeth.
What is Veneers used for?
Veneers can be used to close spaces between teeth, lengthen small and misshapen teeth, or whiten stained or darkened teeth. When teeth are chipped or worn, veneers can protect them from further damage and restore your smile to its former glory.
Keep Smiling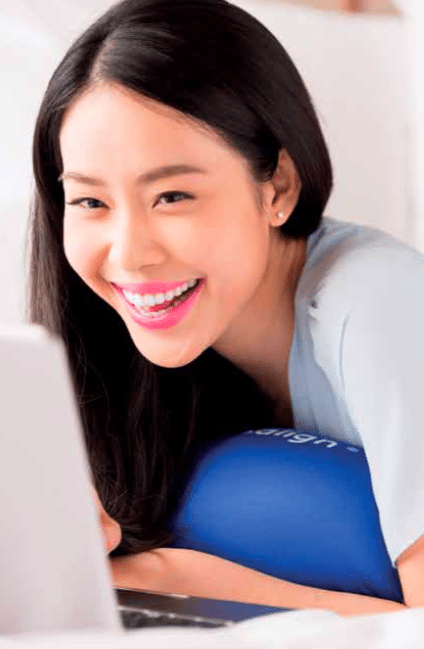 Forget conventional metal braces. Opt for Invisalign aligners. So practical, much more comfortable and easy to maintain. Old-school metal braces do a good job of straightening your teeth, but what if you could get the same – or even better – results with a more updated approach?
Meant to transform your smile without disrupting your life, Invisalign aligners are the modern way to correct problem teeth. Made of clear, strong, medical- grade, non-toxic plastic that is virtually invisible when worn, they are customised for you.
Benefits of invisalign
These aligners offer the same straightening and correcting treatment as conventional metal braces, but are better for these reasons:
They're aesthetically pleasing: As they are practically invisible, with no metal or wires, no one will know
you have them on – and they won't interfere with your smile.
They're removable: Unlike regular braces, Invisalign lets you eat and drink whatever you want while you are undergoing treatment. You can also brush and floss normally to maintain good oral hygiene.
They're so comfortable: As the aligners are free
of metal brackets or wires that can irritate your mouth, this means you'll be spending less time at the dentist's for adjustments.
They're the ideal solution: Before you even begin treatment with Invisalign, you will be able to view the virtual transformation of your teeth afterwards.
Making the switch
From overbites to crooked teeth, Invisalign works for a number of dental conditions. Depending on the severity of your case, treatment can take anywhere between six months and two years.
Invisalign treatment process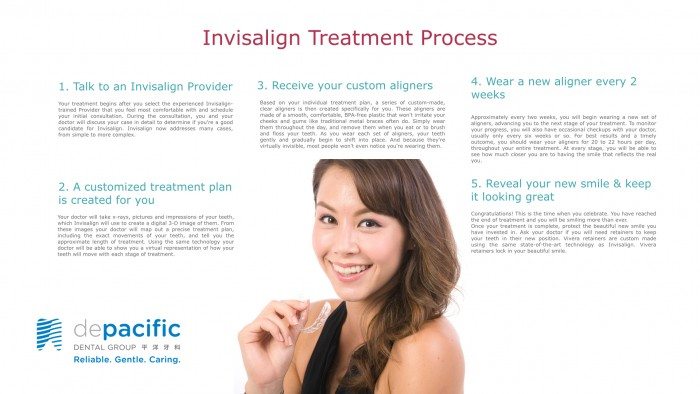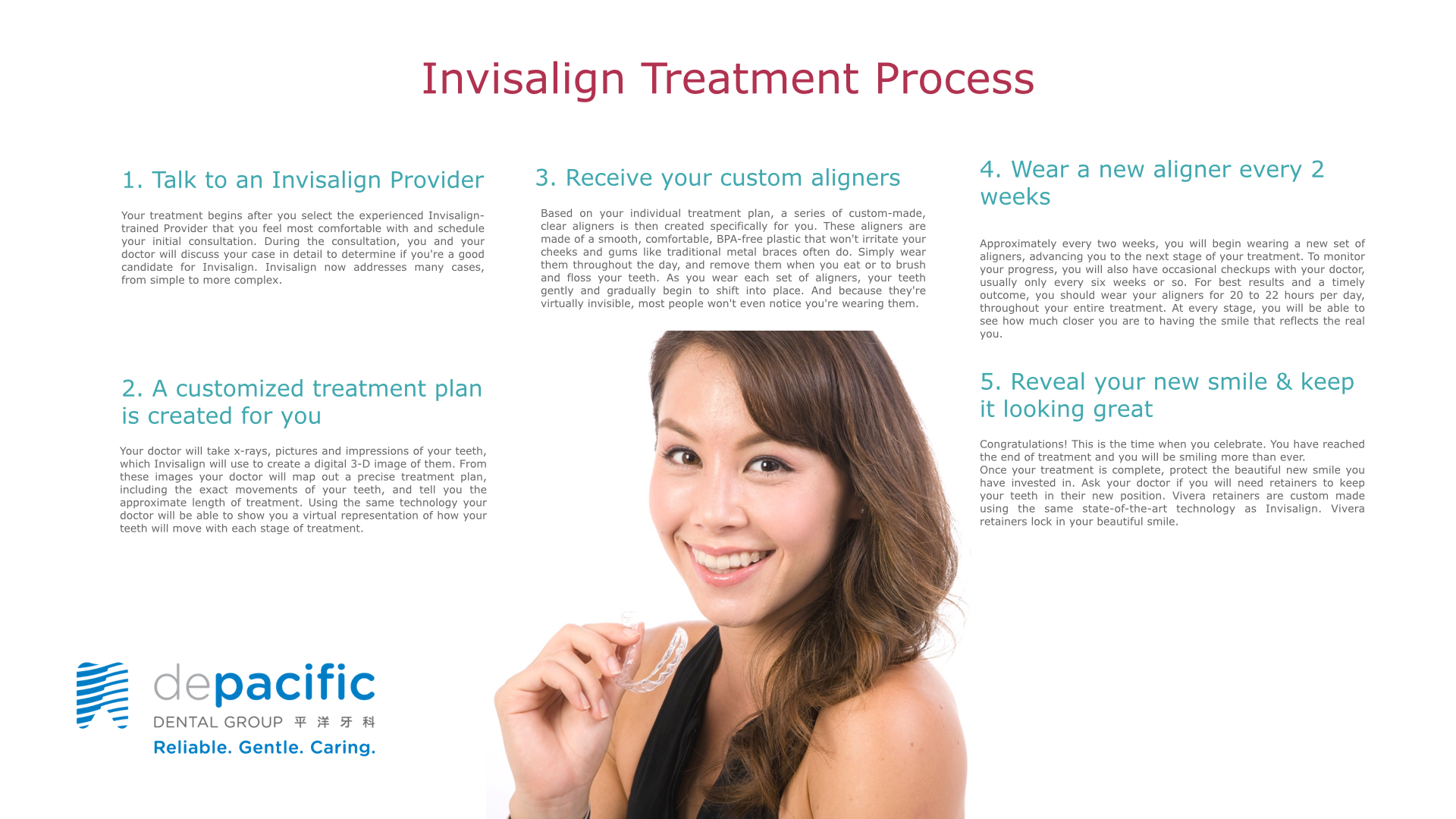 6 things to consider before Invisalign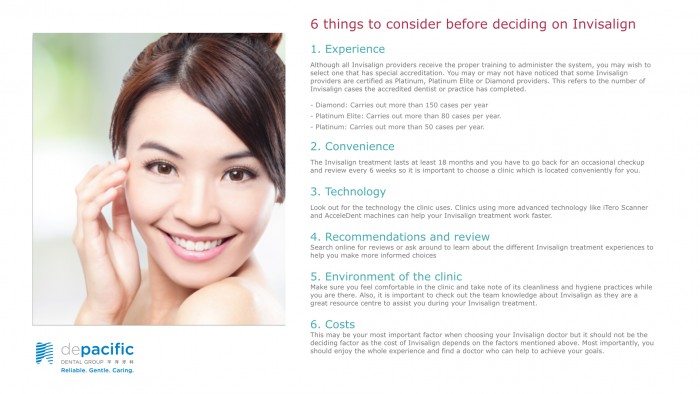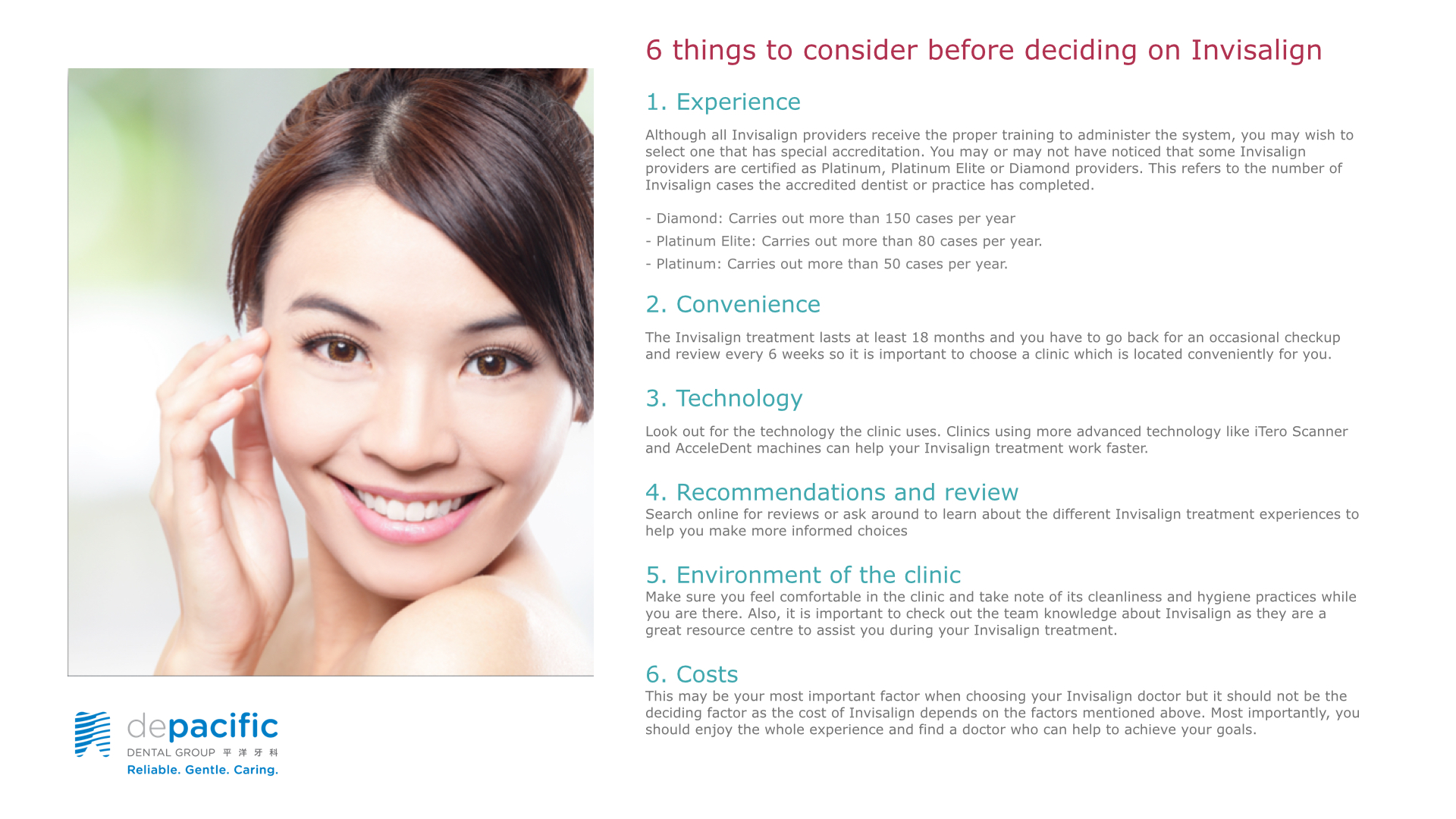 Why choose Invisalign?