Dr. Alex Yan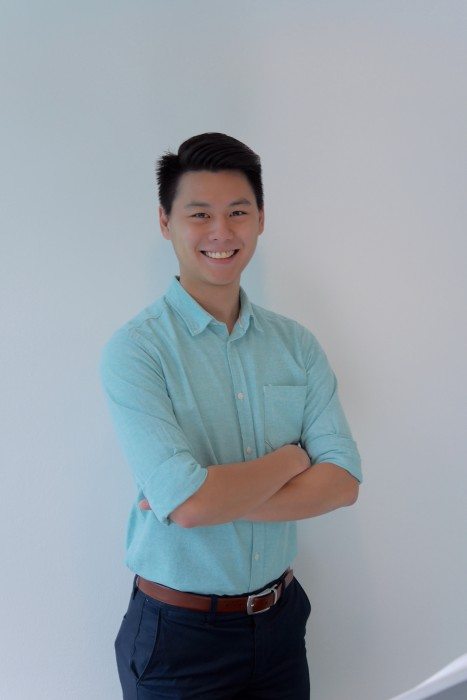 Dr Alex, a graduate from the University of  Otago, New Zealand, believes in the gentle approach towards his patients. During his undergraduate days, Dr Alex represented various student bodies, in particularly as an elected committee member of the University of Otago International Student Council, while being actively involved in organizing public oral health events to promote dental care awareness. 
Dr Alex has broad experiences through his commitment in community clinic and hospital practice while living in New Zealand. He also believes in giving back to the community where he offered his dental expertise to the Singapore prison service. 
With  great exposure yielded from difference places, he still believes that continuing education is utmost important in delivering effective treatment. Thus, he attends lecture and courses to ensure that he provides state of the art care to his patients. Dr Alex is currently an active member of Singapore Dental Association (SDA), College of General Dental Practitioners Singapore (CGDP) and Aesthetic Dental Society Singapore (ADSS). He was also extensively involved in research and studies in the field of prosthodontics in order to perfect patients' satisfaction towards their smile. 
Dr Alex believes that rapport and good understanding between the patient and the dentist is  vital during the provision of care. He is a dentist who cares and ensures his patients' experience are as pain-free as possible.
Outside clinic, Dr Alex is a passionate lover for dogs and someone who ventures around to scavenge for the best cuisine in town. During his off days, do not be surprised to see him transform into an adrenaline junkie as he enjoys sky diving, bungy jumping and sea diving.
Dr. Angela Khoo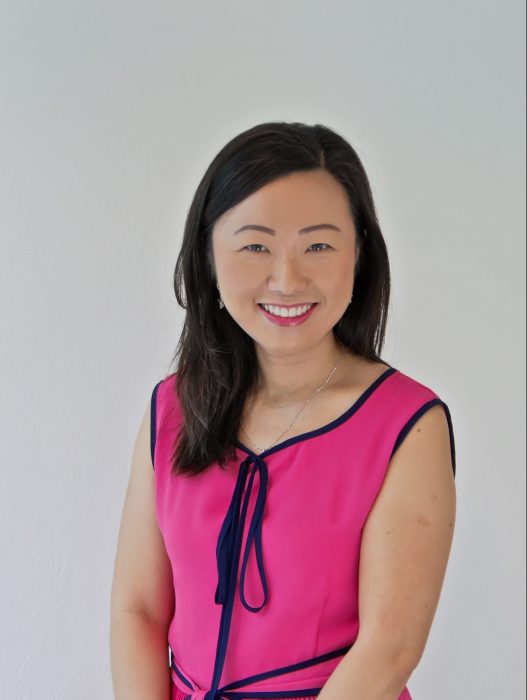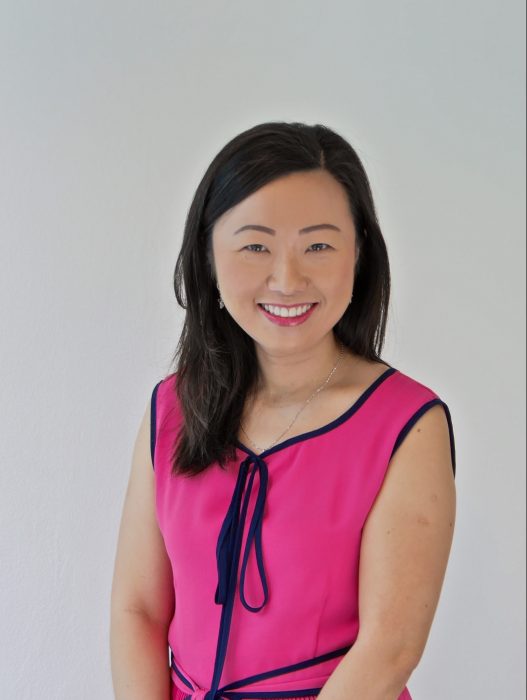 Dr. Khoo attained her Bachelor's degree in Dental Surgery from the National University of Singapore in 2001. She has vast working experiences which include serving in Jurong Polyclinic, Alexandra Hospital and the Health Promotion Board where she was appointed as Field Dental Officer-in Charge for 16 primary schools in west district, Singapore.
Dr. Khoo joined our team in 2005 and is known for her gentle touch and meticulous work to all her patients. She enjoys helping people achieve the smile they want- whether for health reasons, to enhance self esteem or simply to look beautiful. Her clinical interest spans from aesthetic dentistry, implants, comprehensive family dental care to Invisalign treatment. A firm believer that one must keep abreast of changes, Dr. Khoo constantly upgrades herself by attending post-graduate conferences regularly. She is passionate about her work and dedicated to providing seamless care in a comfortable and safe environment.
Dr. Audrey Low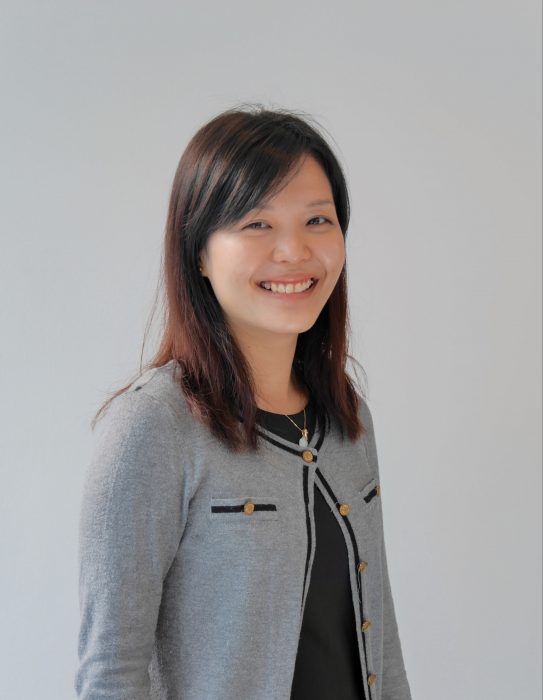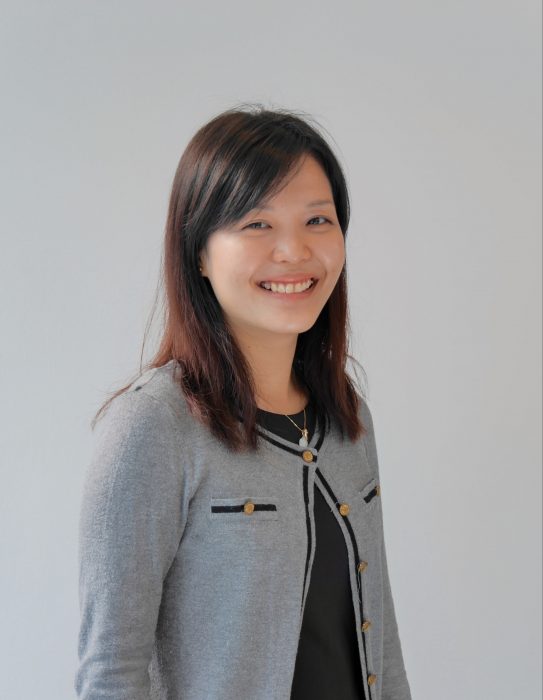 Dr Low received her Bachelor of Dental Surgery from National University of Singapore in 2009. She had also participated in the Asia Pacific Dental Student Association's annual meeting in Taiwan in 2007.
Upon graduation, Dr Low worked in various government institutions. Her experience in working in Health Promotion Board and NHG Polyclinics enables her to manage patients from the young to the old confidently. During her 2 years with Khoo Teck Puat Hospital, Dr Low practiced advanced general dentistry together with a specialized posting in endodontics (root canal treatment) . There, she was able to work with various specialists and honed her skills in treatment planning and management of complex cases . She was also a speaker for Khoo Teck Puat Hospital's continuing dental education program where she presented on dental trauma.
Dr Low enjoys her work most when she is able to give patients 'smiles' that they are proud to wear. She also believes that in order to give patients the best care possible, other than being gentle, it is important to constantly build on her knowledge base. Thus, she participates actively in overseas and local conferences to keep herself updated of the advancement in dentistry. Dr Low also believes in interacting with patients, listening to their needs, and educating them so that both patient and doctor can work together towards a treatment that best suits the patient.
Dr Low practices family dentistry with special interests in cosmetic dentistry, implantology, pediatric dentistry and root canal treatment. Currently, Dr Low is a member of Singapore Dental Association (SDA), and the College of General Dental Practitioners (CGDP).
Dr Low usually spends her free time with her family and friends. A book and music lover, she reads vividly and enjoys a wide range of music spanning from classical to pop music.
Dr. Bran Chan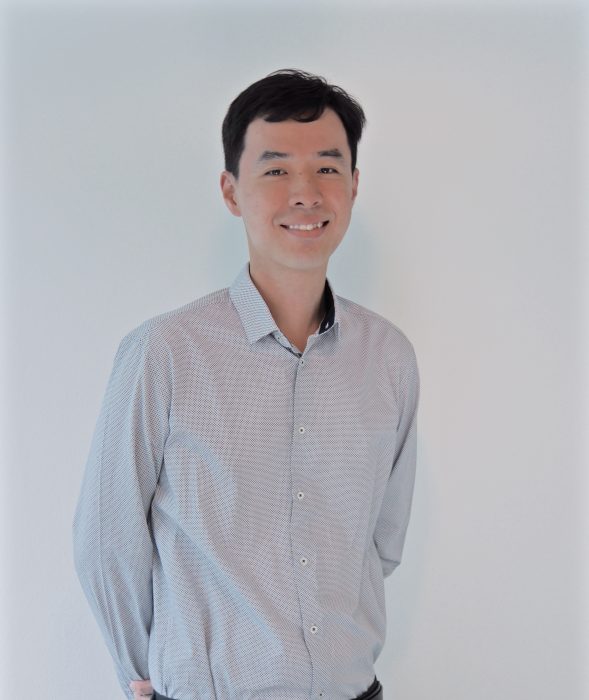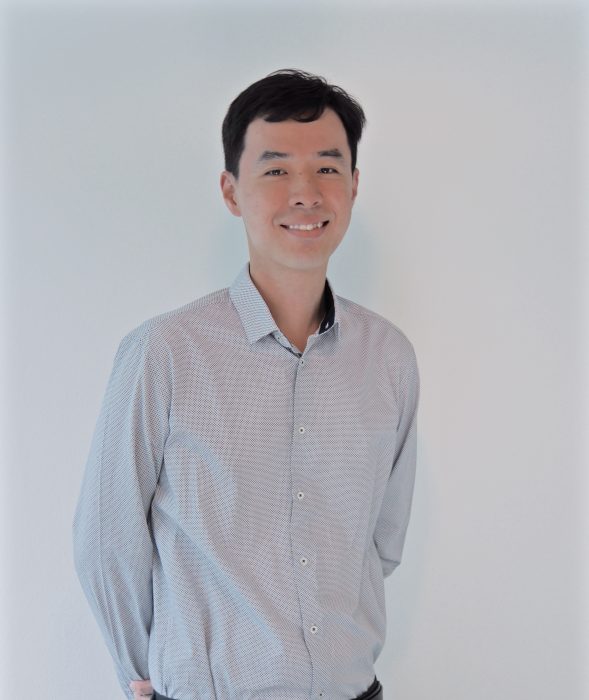 Dr Chan obtained his Bachelor of Dental Surgery from the National University of Singapore in 2007. He had also participated in the Student Exchange Programme at the University of North Carolina, USA in 2006.
Upon graduation, Dr Chan has received a vast amount of experience in his postings in the National Healthcare Group Polyclinics and National University Hospital, where he worked together as part of the multidisciplinary team with various specialists in the treatment planning and management of complex clinical cases. From his years of working experience, he has developed a keen interest in aesthetic and implant dentistry.
He is currently a member of the Singapore Dental Association where he used to serve in the ethics committee (2007), oral health awareness committee (2007-2009) and was part of the organizing committee for several scientific conventions such as the International Dental Exhibition meeting (2006, 2008, 2010) and the FDI Annual World Dental Congress(2009).
Dr Chan strives to bring the best clinical care to his patients by keeping himself updated with the latest developments in dentistry. He believes strongly in educating his patients so that both dentist and patient can work holistically as a team to improve his patients dental health.
On his off days, Dr Chan enjoys spending time with his wife and daughter.
Dr. Chua Kian Wee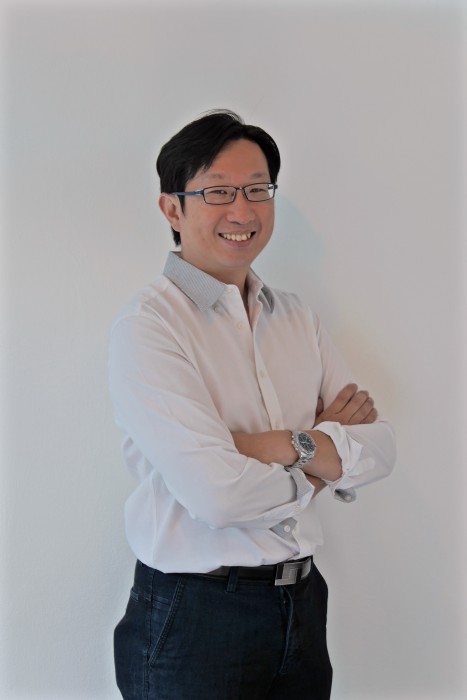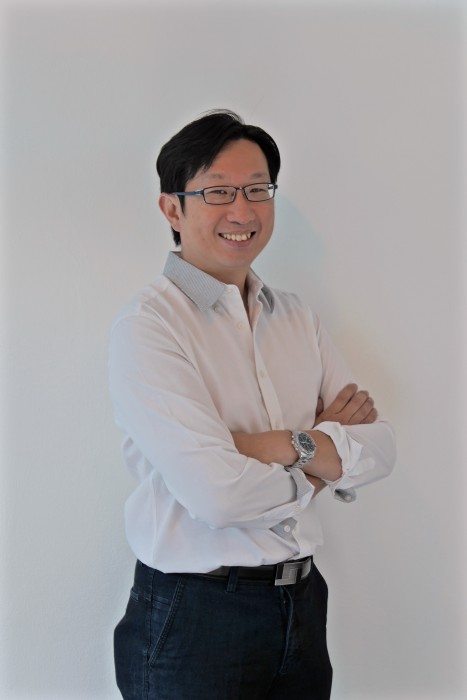 Dr.  Chua  graduated  from  National  University  of Singapore  in  2000.  As  an  outstanding  clinician,  he was  awarded  the  Pierre  Fauchard  Academy Scholarship  and  had  also  participated  in  the Student  Exchange  Programme  at  the  University  of Texas  Health  Science  Center  at  San  Antonio  in 1999. He was active in student leadership and was previously voted as the Freshmen Orientation Committee Chair as well as the President of Dental Society.
After graduation, he held several appointments in Singhealth and National Healthcare Group.  He was involved in volunteer work in Scouts, being appointed as the National Rover Commissioner. Not forgetting social responsibility, he took part in school building in Yunnan, Aceh tsunami relief, Dr William Tan's donation event and various nature conservation projects like Chek Jawa conservation, herpetology research and field work.
As a clinician, his main area of interest is in oral surgery with particular interest in the more complex wisdom tooth surgery. His other area of interest is in dental trauma and management of dental complication.  He attained certification for Laser dentistry in 2014 and attended several courses on dental implantology including courses overseas by well known periodontal guru Professor Lang.  He is certified for Invisalign in 2008 and belongs to earliest group of Invisalign users in Singapore.
Besides  dentistry,  Dr.  Chua  is  an  avid  sportsman who had completed Half Ironman Triathlon and marathons. In his National Service and varsity days, he used to achieve top placing in rock climbing competition.  In his spare time, he likes to trek mountains, go diving and indulge in computer gaming.
Being a parent of two now, his focus now is on balancing both work and family and can empathise with the challenges of new parents.
Dr. Erica Anwar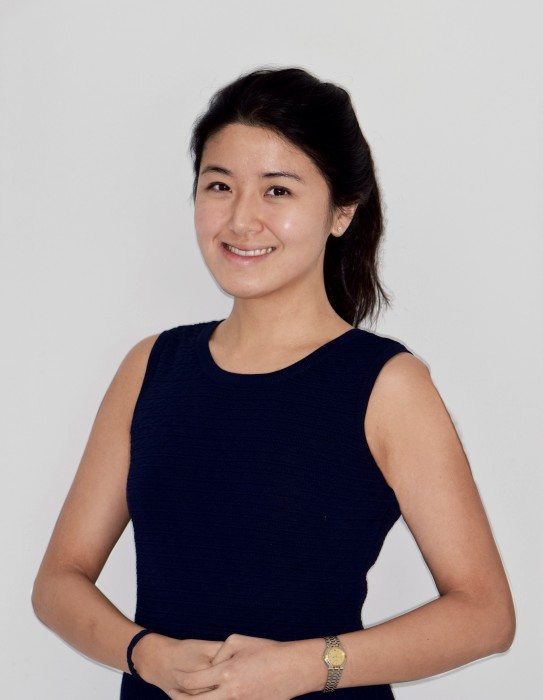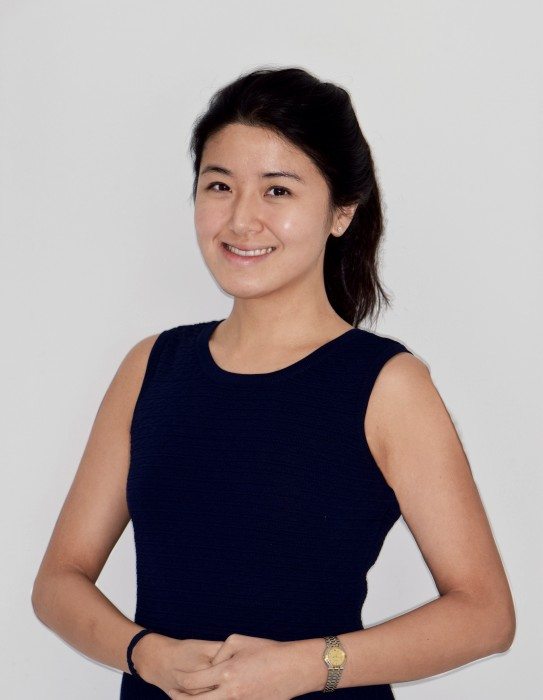 Dr Erica graduated from the University of Western Australia in 2011. She practices a wide range of dentistry, with special interest in oral surgery and conservative dentistry. She enjoys attending dental workshops and lectures both locally and overseas.
Dr Erica is currently studying to complete her fellowship with the Royal Australasian College of Dental Surgeons.
Aside from dentistry, Dr Erica very much enjoys reading, cooking, eating and practicing pilates during her free time.
Dr. Ho Shu Jun Cindi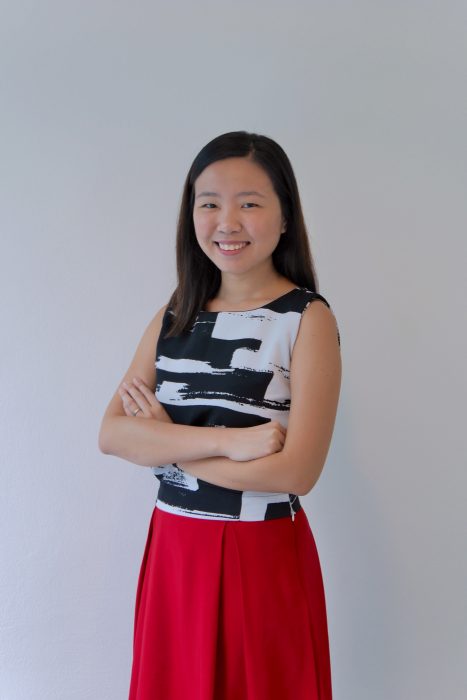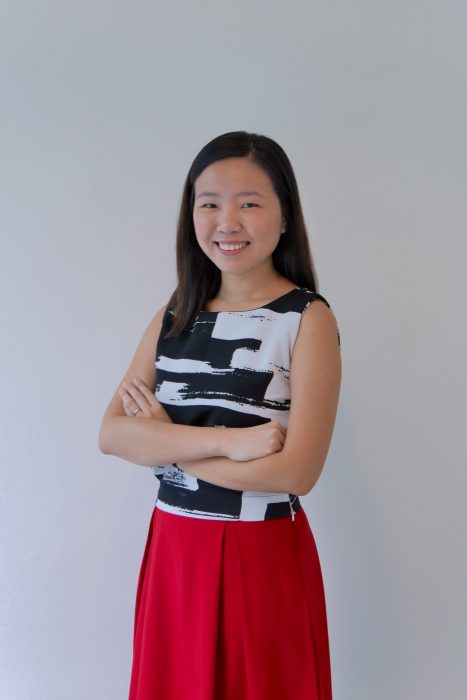 Dr Ho obtained her Bachelor of Dental Surgery from the National University of Singapore in 2010. During her course of study, she was awarded 1st runner up for her research project at both the NUS FOD Faculty Research Day and SEAADE Student Clinician Research Programme.
She was posted to the following institutions during her 4 years in government service, where she gained experience treating a variety of cases:
Health Promotion Board
National Dental Center, Paedodontic Department
National Dental Center, Prosthodontic Department
Tekong Dental Center (SAF)
Currently, Dr Ho is a member of the College of General Dental Practitioners (CGDP), Singapore Dental Association (SDA), and Aesthetic Dental Society Singapore (ADSS).
Dr Ho practices General Dentistry with a keen interest in prosthetic (crowns, denture, bridges) and paediatric dentistry. Making sure that her patients are comfortable during dental treatment, and are happy with the treatment done, brings Dr Ho great satisfaction and joy at work. She hopes to increase dental awareness among her patients to help them take ownership of their dental health, and assist them in maintaining a healthy and beautiful set of teeth. A firm believer of continuing education, Dr Ho actively participates in overseas and local conferences to keep up with advancements in Dentistry.
During her free time, Dr Ho enjoys travelling, hanging out at cafes, and spending time with family and friends.
Dr. Lim Muhammad Syazwan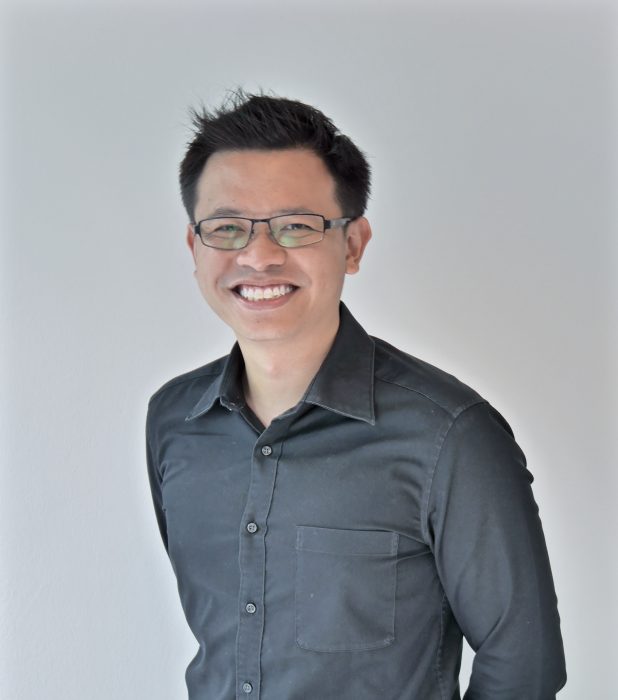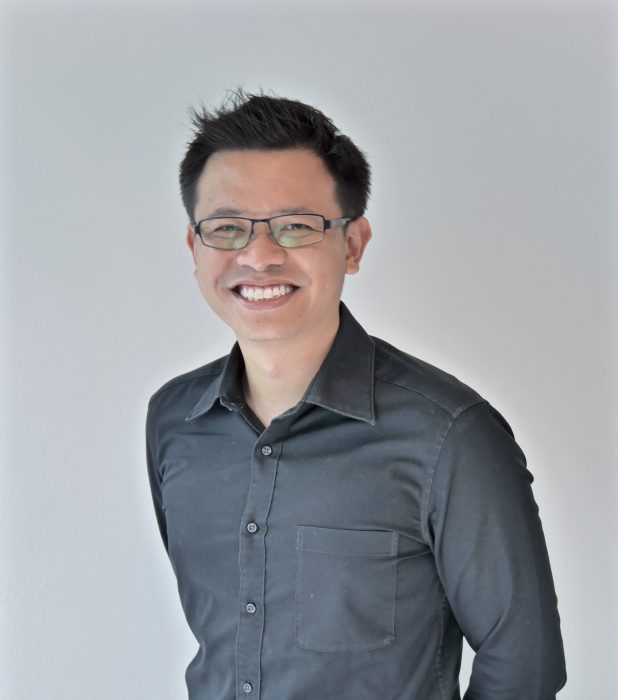 Dr Syazwan obtained his Bachelor of Dental Surgery from National University of Singapore in 2011. His previous work experience include serving in Singhealth Polyclinics, National Dental Centre, Changi General Hospital and notably in National University Hospital where he was part of the Advanced General Dentistry and Oral & Maxillofacial Surgery departments.
He was the President of Dental Society while he was in National University of Singapore, and an executive committee member of Asia Pacific Dental Students' Association (APDSA). He is currently a member of the Singapore Dental Association, the College of General Dental Practitioners and the Aesthetic Dentistry Society Singapore
Dr Syazwan is committed to providing holistic and comprehensive dental care for his patients. Thus he consistently upgrades himself by participating in local and overseas dental conferences regularly. He also firmly believes in good communication and a gentle approach to ensure comfort and a positive dental experience for all of his patients.
Dr Syazwan also believes in giving back to the community and does regular dental community work both locally and overseas. During his free time, Dr Syazwan enjoys playing soccer and taking part in outdoor activities like mountaineering, diving, kayaking and rock-climbing.
Dr. Ooi Jing Liang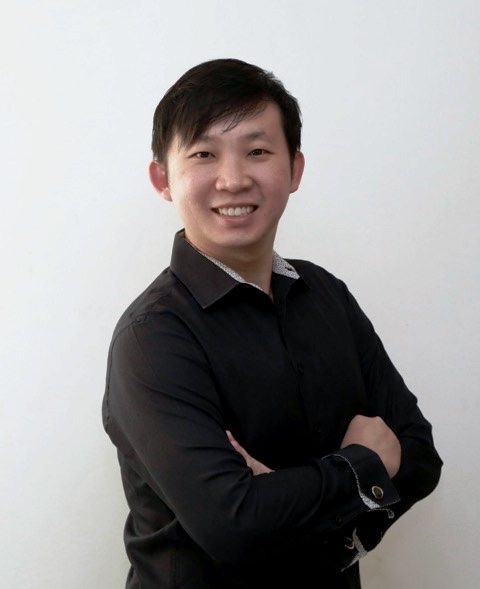 Dr Ooi obtained his Bachelor of Dental Surgery from National University of Singapore in 2006.
During his stint in the government service, he was exposed to treat a wide range of patients. His vast working experiences include Geylang Polyclinic, Tampines Polyclinic, Health Promotion Board and National Dental Centre (NDC). During his stint at NDC, he was attached to the prosthodontic department, and work on cases closely with the specialists there.
Dr Ooi has vast experience in crowns, bridges, dentures, implants and cosmetic dentistry. His clinical interests, span from aesthetic dentistry, implants and orthodontics. Dr Ooi is a member of the Implant Study Group under the International Dental Academy . The group seeks to study the parameters in which implants can be restored aesthetically. Dr Ooi is a firm believer in keeping up to date to all the latest development in dentistry, from materials to treatment modalities. He constantly upgrades himself by attending post-graduate conferences and seminars.
During his spare time, Dr Ooi enjoys travelling, outdoor activities and spending time with his family and friends.
Dr. Kelvin Chua
Dr Kelvin Chua comes into dePacific as a leading dentist of his generation.
While serving his government bond in National University Hospital and Singapore Armed Forces, he was exposed to advanced restorative and surgical procedures. Dr Chua believes in spending time with patients to understand them and helping them to understand their dental conditions before treatment and making them feeling more comfortable during treatment.
His strong desire for continuous education led Dr Chua to attend several courses locally and overseas. Among the many courses that Dr Chua attended, includes Posterior Aesthetic and Same Day Crown or Restorations at Interdisciplinary Dental Education Academy (IDEA) in America. His interest in facial aesthetics led to his pursue of Certificate of Competency for botulinum toxin and dermal fillers.
Dr Kelvin Chua was appointed a teaching assistant for an Academy of Laser Dentistry certification course held in Singapore. Kelvin is currently on the Executive Council of College of General Dental Practitioners Singapore and was an organising chairperson for one of the Laser Symposium. He is also a member of Singapore Dental Association, Medical Alumni and American Dental Association.
Outside of work, Kelvin enjoys swimming, cycling and meeting his family and friends for a game of tennis, golf or over a meal.